Here are some designs to help promote our fair country. Feel free to download them for your own use, or upload your own, for others to share...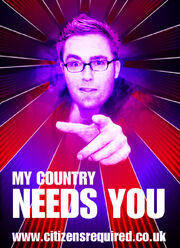 A bunch o winkers want You!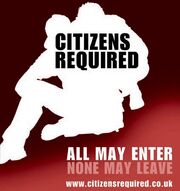 Citizens Required! All may enter (each other looks like!), none may leave. When The King o Cults first saw this one, he wasn't quite sure what was going on - don't worry, it's simply a lady with her arms draped over the shoulders of a man, in a relaxed pose (yes right!).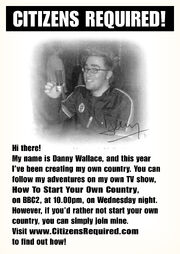 The cheap and nasty advertisement for the Citizens Required website and The TV Series.